Grease Or Fluid Grease?
Lubrication systems that use NLGI 2 grease form an elastic collar of grease that protects the bearing and prevents ingress of moisture and contamination. The grease collar does not drip if the ambient temperature increases and it resists water, so water spray does not reduce its ability to protect. Fluid grease on the other hand, does not have this sealing effect. Additionally, motion and vibration accelerates the expulsion of fluid grease from within the bearing.
Grease Is Environmentally-friendly
Due to the high consistency of NLGI 2 grease, the lubricant film in the bearing is preserved for a long period of time. This reduces overall consumption, which in turn is beneficial to the environment and saves money. The bearing receives only the required amount of grease to maintain optimum lubrication conditions. By comparison, experience shows that fluid grease systems use as much as three times more lubricant.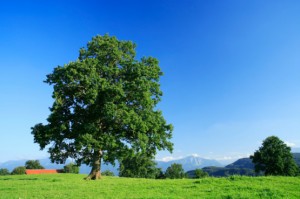 Grease Lubrication Is Cleaner
In hot weather, fluid grease systems tend to drip lubricant making a mess; dirt and dust make this problem even worse. Cleanliness is of special importance for commercial vehicles used in the food and beverage industry. Not only is the truck dirty, but also the parking bay and loading ramps become contaminated with dripping fluid grease. Appearance aside, safety (i.e. danger of slipping) and environmental issues are even more important. For these reasons, many commercial vehicle fleets insist on the clean grease solution.
Grease Can Take The Load
Grease ensures a problem-free lubrication of bearings that are subject to high loads. The load-bearing capacity of grease is much greater than that of fluid grease. This is especially important in preventing premature wear.